Thanks to everyone who sent in entries to the Songwriters in Seattle contest and thanks to Brian Nelson of Paintshaker Music for providing the grand prize: 8 hours of studio time at Elliot Bay Recording Company.
Congratulations to the winner of our August/September 2011 Songwriting Contest…
CHARLIE HEINEMANN
For his song "LA Is Totally Awesome" – click this link to have a listen For yourself.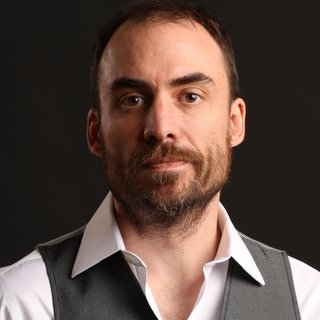 Judges' Comment (by SiS Organizer Chris Klimecky): "This song has a great combination of a singable melody, a chorus I can't get out of my head, brilliant phrasing, and a tight structure. Lyrically, the storytelling rides the fine line of cleverness, humor, and a touch of sarcastic attitude which always makes me smile while also making a subtle point about what is really important in life. Nothing outrageous or innovative, per se, just all the right parts executed extremely well."
There were many fantastic entries in the 33 we received – here are links to more songs our judges feel deserve recognition:
Finalists:
– "I Am The Water" by Zoe Wick
– "Take Me Away" by Scott Burkhalter
– "Desert Highway" by Derek Medina
– "Sleeveless Season" by Jean Mann
– "Life is Alright" by Steve Church
Other Top Picks:
– "Mr. Universe" by Jennifer Cadence
– "Just Fine" by KC Brakes
– "That's When Life Began" by Bruce Hunt
– "Tale of a Missouri Girl" by Erin Jordan
– "It's Time" by Cat Henderson
– "Morning Aire" by Leo Brodie
– "Heroes" by Randy Edwards
– "(My Meeting With) Mr. Vegas" by Jim Marcotte
– "Feeling's Gone" by Lou Gopal
– "Chelsie Don't Cry" by Segrid Coleman
– "The Wedding Song" by Andy "Roo" Forrest
Archive of contest info and rules:
Grand prize is 8 hours of studio time at Elliot Bay Recording Co. courtesy of Brian Nelson at Paintshaker Music ($550 value)!
This contest ends Sept. 30 – See rules and submission procedures below…
Aug./Sept. 2011 SiS Songwriting Contest Rules
Eligibility
1. You must be a Pacific NW Songwriters in Seattle member in order to be eligible.
2. SiS Board of Directors and Employees/Associates of Elliot Bay Recording Company and Paintshaker Music are not eligible.
3. Entries must be submitted by Friday, September 30.
4. Submitted songs must be publicly and freely available on the internet via weblink. This is for your benefit! We will showcase and publicize you and your song to everyone if you win! MP3s submitted directly to SiS will not be eligible. Songs with any listening gate/restriction (for example, must sign up for a mailing list) will not be eligible.
5. Multiple songs from a single writer are not eligible. Only the first song submitted will be considered.
Submission
1. Send a link to your song to contests@songwritersinseattle.com. If there are multiple songs accessible from that link, be sure to state specifically which song you are submitting.
2. Only one song per songwriter will be accepted. It is okay if one artist performs the songs of multiple songwriters. We are recognizing and awarding the songwriters, not the performing artists.
3. In your e-mail submission, please be clear about stating who the songwriters are (i.e. credits).
Awards
1. The winner will be determined by the SiS Board of Directors. All decisions are final.
2. The winner will be announced Monday, October 17th at the SiS Monthly Networking Meeting at Cafe Allegro in the U District and posted here on songwritersinseattle.com the day after.
3. Coordination and scheduling of the grand prize awarded max. 8 hours of recording time at Elliot Bay Recording Co. will need to be arranged between the winning artist and Brian Nelson of Paintshaker Music.