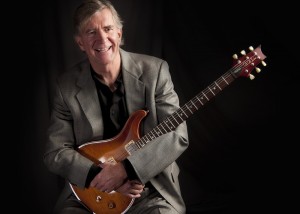 Bill Derry is a musician and songwriter who has been regularly playing live throughout the Pacific Northwest for many years. He says he just "likes to perform" and has many variations with his band, solo, duo, trio, etc. playing a mix of classic rock, folk, and jazz. He has a a very laid back and easy-to-listen-to style – no doubt in part due to his smooth, mellow voice.
He has a CD out with his band, entitled This Old Dog – which you can get at a live show or on iTunes here:
Bill Derry Band – "This Old Dog" on iTunes
There are many places to find and connect with Bill on the web – here are just a few links to get you started:
– Bill's Website
– Bill on Reverbnation
– Bill on Facebook
His SiS podcast features a discussion of his history as a songwriter, the CD This Old Dog and what's next for him both as a performer and recording artist. In addition to the song "Friday Afternoon" that is spun during the podcast, Bill performed 2 new previously unrecorded songs live in the studio. You can find his podcast post by clicking here!