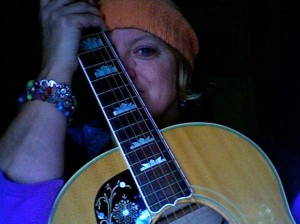 "Jean Mann is a very special talent!" – Cyndi Lauper
"I love your voice and music!" -Jacqui Naylor
Top 12 finalist – Lilith Fair NW Talent Search 2010
Noted alt-folk indie-pop singer songwriter, Seattle-based Jean Mann has a lot to write and sing about. Having toured extensively since releasing her first album, blossom (2000), this innovative, self-taught performer shares her soulful, lovely and gritty-honest tales woven through the voice of an angel. Her vocal prowess, combined with eclectic instrument playing (de-tuned acoustic 6-string and tenor guitars, harmonica and ukulele), results in the homey, intimate feeling of sitting around a kitchen table with close friends.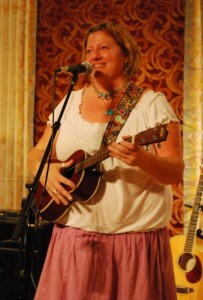 Jean has released four albums since she began pouring out her world in song, beginning September 1999, the very day her mother passed away. Along the road of that life-changing event, came more life, love, a stolen vintage Gibson guitar and enough broken hearts to fill a country western album. A cache of beautifully arranged songs and an empowered voice emerged through it all.
She has a new CD out (her 4th), entitled Dream of Goats – which you can get at a live show or on CDBaby here:
Jean Mann – Dream of Goats on CDBaby
There are many places to find and connect with Jean on the web – here are just a few links to get you started:
– Jean's Website
– Jean on YouTube
– Jean on Facebook
In her SiS podcast Jean shares her experiences touring around the country, challenging herself to write many songs within short periods of time, and her new album Dream of Goats. You can find her podcast post by clicking here!