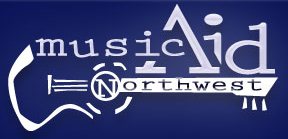 Songwriters in Seattle, Seattle WAVE Radio, and Music Aid Northwest are happy to announce a partnership to boost the educational component of the 2013 Northwest Music Experience (NWME) convention and expo. The three day NWME event will bring together our multi-genre music community for educational programs, music industry networking, and creative inspiration. Musicians and those involved with the music industry at all levels stand to gain from the educational tracks available at NWME, from students to veteran professionals.
"Music Aid Northwest's involvement in music education throughout the region will strengthen the educational component of NWME and extend the benefits of the event beyond just our three days in August," says Songwriters in Seattle Organizer and NWME Chairperson Chris Klimecky. Music Aid Northwest will be helping coordinate student programs on Friday, August 16th (the first day of NWME) and 10% of net proceeds from NWME will go directly to the charity.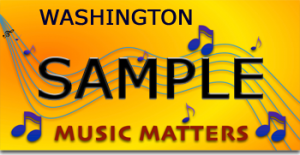 Music Aid Northwest has been involved in advancing music education since 2006, most recently starting the "Music Matters" program to help fund music education through the Washington State Dept. of Licensing. Music Aid Northwest's president, Bob Tomberg, states: "We are proud to be named as a beneficiary of NWME, and look forward to providing student programs for the event."
Songwriters in Seattle and Seattle WAVE Radio have also supported the educational growth of musicians in the Pacific NW through a number of industry panels, seminars, and peer review groups over the last few years. NWME will provide a single, focused forum for learning and inspiration unlike any other in the area. The event will take place August 16-18, 2013 at Benaroya Hall in the heart of downtown Seattle.
For more information about NWME and the current campaign to raise seed capital for the event, please visit:
http://indiegogo.com/nwme
Learn more about Music Aid Northwest and the "Music Matters" program:
http://www.musicaidnorthwest.org
Learn more about Songwriters in Seattle here:
http://www.meetup.com/songwritersinseattle
The Seattle WAVE Radio app for Android phones can be found online at:
http://www.myseattlenightout.com/radio