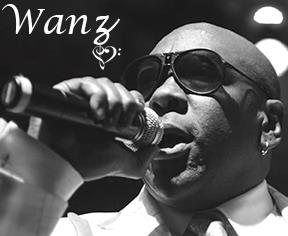 Michael Wansley, aka The Wanz, Tee Wanz, or simply just "Wanz" has had quite a year. After a seemingly routine and quick recording session with up and coming local hip hop stars Macklemore & Ryan Lewis, Wanz has been catapulted into the spotlight with #1 hit Thrift Shop – including a video that has spawned nearly 150 million views, a Saturday Night Live appearance, and a sold out world tour. Despite this stratospheric rise, Wanz remains a humble and down to earth guy. And it goes to show that sometimes it takes 30 years of hard work to become an "overnight" success.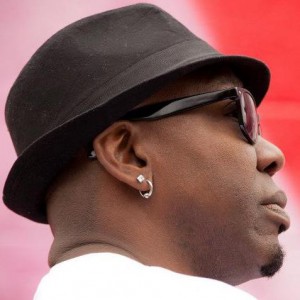 Wanz was one of the early leaders of Songwriters in Seattle. Along with Jeff Hatch in the basement of The Alibi Room at Pike Place Market (across from the infamous "gum wall"), he would delight the group with stories of many years of Seattle music scene history. He was still playing bass regularly with a local band, and constantly working on his own beats and hooks. He would often be seen around town with his headphones on, focused deep in his laptop working his new songs. His own R&B flavored hip hop and smooth voice rounded out a depth and experience in his songwriting that only come from years of dedicated effort.
Keep an eye out for a new EP from Wanz currently in the works and see him on tour with Macklemore and Ryan Lewis. At this point you never know where he might turn up next! There are many places to find and connect with Wanz on the web – here are just a few links to get you started:
– Wanz on Reverbnation
– Follow Wanz on Twitter
– Wanz on Facebook
In his SiS podcast, from late 2011 – before he was poppin' tags and lookin' for come-ups – Wanz shares many Seattle music scene stories as well his sense of humor about his own musical evolution. You can find his podcast post by clicking here!